Bike of the Month - December 2011
1974 Honda MR50 DG Racer
Terry & Trent Hunter

Powder Springs, GA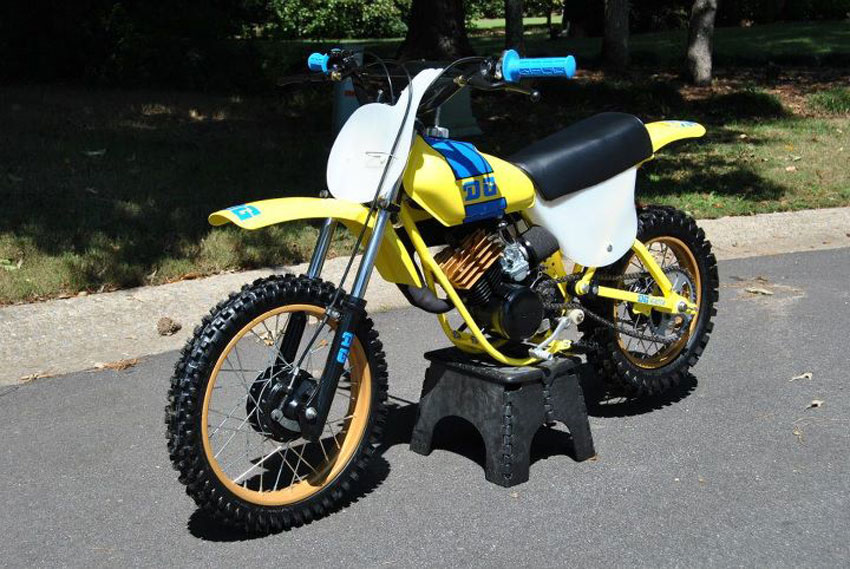 This bike started out in just pieces, not complete.

Many parts were either hand crafted or bought from Ebay.

It features a hand-made mono shock rear end, hand-made plastic number plates, "RC" style tank with CR cap, leading axle front forks, full cradle frame, 7/8 handle bar setup, DG head, custom paint, after market replica decals and much more!

Thanks and enjoy!

-Terry and Trent Hunter.