Bike of the Month - June 2008
1979 Honda CR250R Elsinore
Robert Boucher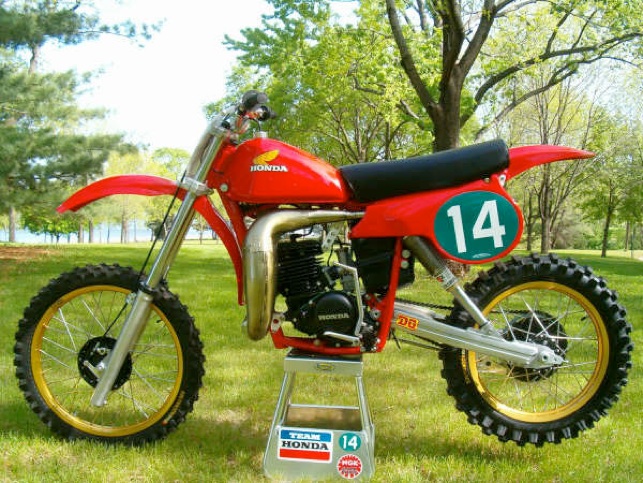 I recently completed this bike, It was originally purchased by my brother, and had been sitting in his shed for many years. I owned a 1980 cr250, but I did not like it compared to the 78-79 models.

I finally talked him into selling it to me 2 years ago. I spent about 150 hrs machining, polishing,painting to build my own RC250 replica racer- not one steel washer, all titanium, aluminum billet pieces, too many custom pieces to list!

Recently It won "Best In Show" at the Vintage Japanese Bike Show.

Hope all you CR fan's enjoy it,

Rob B.